Focus on The Vault
---
What's New
NCAA Division I & II Championships This Weekend (March 5-7)


World Championships This Weekend!
Click here to see them.

---
THEY'RE ON FIRE!!!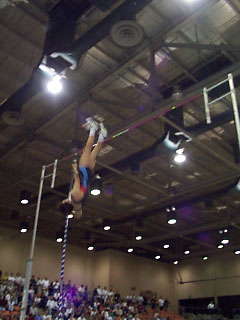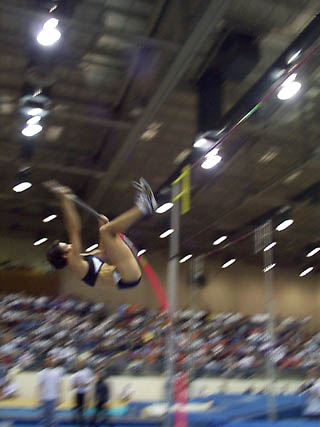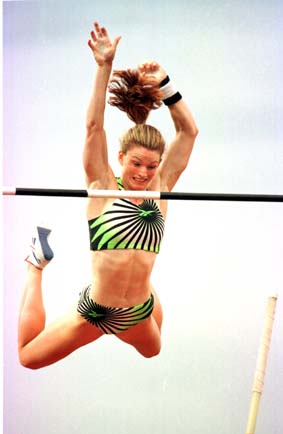 Jeff Hartwig (left)- Jeff has broke the American Indoor record twice this year.
                           At the National Pole Vault Summit in Reno NV, he cleared 
                           19 4 3/4". At the USA Track and Field Championships this 
                           past weekend he set a new Indoor record with a jump of 19'5".

Melissa Mueller (middle)- Melissa has also broken the American Indoor record twice 
                           this year. At the Milrose Games, and most recent she cleared 14 9 1/4"
                           at the New Balance Track Invitational.

Emma George (right)- Emma, after breaking the World Outdoor record last year has
                           already broke it again this year. At the Austrailian Grand Prix she
                           cleared 15'1", to better her previous record of 15' 3/4".


---

News

Results

Top Vaulters in 1999

Top Vaulter's Form

About Me

Links
---
The King of the Xtreme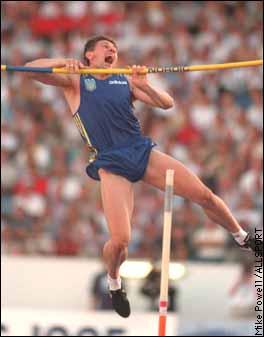 ---
---
Home
News
Results
Top Vaulters of 1999
About the Author
Links